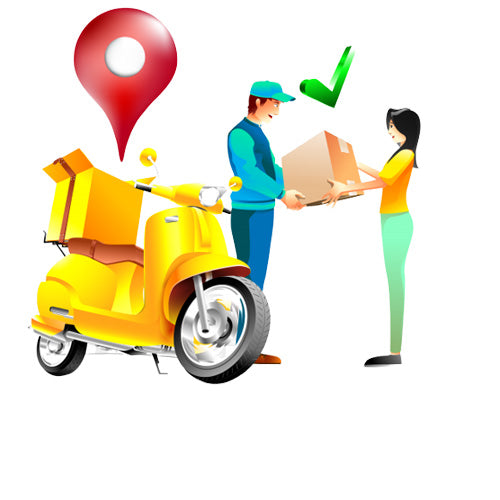 Open Parcel Policy
Open Parcel Delivery is an exclusive service of OnestopMall which ensures that you only receive what you ordered. Under this special service, our customers are offered to open the packaging of the parcel before payment to our rider to make sure that your desired new product arrives in its original sealed packaging.
Open Parcel Delivery with OnestopMall.pk How Does It Work?
At the time of delivery our Rider will offer the customer to open the package in front of him.

Validate the product and confirm the delivery. For pre-paid orders Rider will take customer signature & Reciever CNIC picture.

If the ordered product is missing, damaged, or different from what you have ordered, the rider will take back the package. The refund process will initiated, or the product will be replaced, depending on the customers preference.

Customer has to clearly state the reason of return in writing to the rider for a clear understanding by the company.
Free Delivery In Karachi
1. Cash on Delivery Available All over Pakistan
2. Same Day Delivery in Karachi (Order Timing Before 5pm)
3. Other city 5 to 7 day delivery
4. 14 Days Return Policy
5. Change of mind is not applicable
6. Return charges will Pay by the customer
7. 10% advnce payment is to be paid by the customer before delivery for other cities.